Private tour of Montmartre

Who are your amazing tour guides ?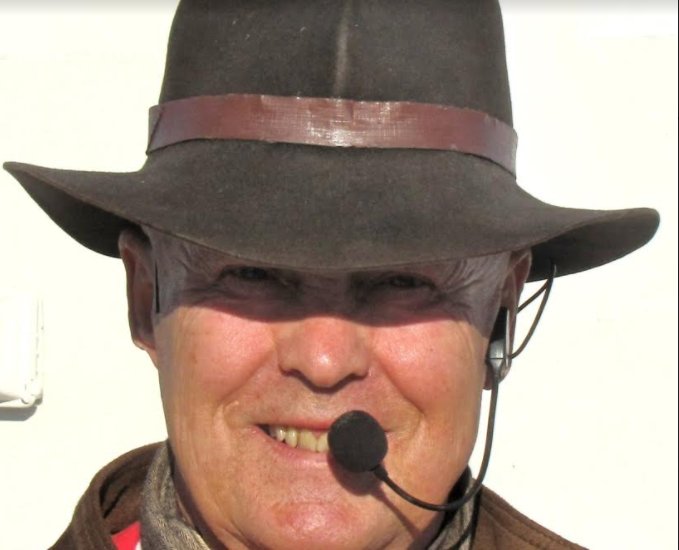 Robert is an excellent guide and has a lot of humour. He is American and he speaks French also.
He has been a museum and tour guide in Miami but now lives right in Montmartre and knows the people.
He will enjoy telling you not only about the history of Montmartre but also about lifestyle, eateries and real estate, all with interesting anecdotes along with his particular sense of humor. He will guide you through Montmartre for two hours on a fun tour you won't forget !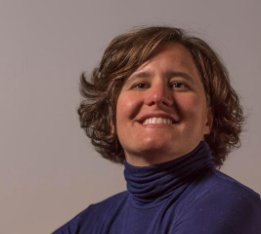 Clothilde lived in the U.S for eight years and has lived in Paris for seventeen years. She is an excellent guide too, she is communicative and passionate about telling the history of Paris and its tales. She is athletic and enjoys walking around Paris a lot. She also teaches English and German. Clothilde is an open-minded and kind-hearted person who is used to meeting foreigners. You can be sure she will take good care of you.
For two hours long, Robert or Clothilde will walk with you though Montmartre with humor and anecdotes. You won't forget your walk with either of them !
How to participate with a guided tour of Montmartre?

Where are we going to meet up?

We'll meet up at the "place des Abesses" right in front of the metro station "Abesses", line 12, the deepest metro station in Paris (there is an Elevator)
How to reserve ?

Simply send an Email to

and mention "Montmartre private tour" + date.
Tell us your name, and your preferred time, morning or afternoon.
Then we will send you a quotation and the name of your tour guide, Clothilde or Robert.
Some of the things we will see:

The "I love you" wall, an unusual church, walks through forgotten places with e.g. old style street lighting,film locations,a beautiful view of Paris, a spot where Picasso and van Gogh where often seen, the last leftover windmills, the last vinyard in Paris, a dead-end street with beautiful Anglo-Normandic houses, special spots immortalized by famous painters, a haven of peace behind the Basilic "Sacre Coeur" unknown to tourists,and much more...
Come with the Family ,as a couple or group !
How much does it cost?

Estimates for private and group tours are now available, Please ask.
Reviews of the Tours

Hi Robert, Thanks again for excellent guiding. We followed your advice and had a nice lunch where you recommended and went then to the flee market at Rue Andre del Sarte. A very nice experience along with some home-made crepes and a bite of Vietnamse street food. We will certainly recommend you in the future.
Ola K. tour of June 2019
Dear Robert, Thank you so much for our fascinating morning, walking the streets of Montmartre. What a fabulous guided tour. Thank you for sharing your knowledge with us. We ate in the corner restaurant (red awning) which you recommended. (I can't remember the name). The staff were extremely friendly, good food and reasonably priced. For your information, I have recommended your tour to my students (French) - suggesting they could have a guided tour in English. Many thanks again. Kind regards
Allison and David, tour of May 2019
Hello Robert, we very much enjoyed your tour this morning. Discovered places I didn't know despite living in the Paris region for 30 years now
Claire, Louis and Christine, tour of August 2018
Hi Robert, thank you so much for everything...we had an amazing time. It was so informative and we enjoyed the tour very much. Ken is doing good....just a bit sore but he is a trooper. Thank you so much for checking up on him and coming back down to lunch to make sure he was okay. We also really appreciate your help with finding a restaurant and helping us get settled.
Erin, tour of June 2018
Hello Robert, Thanks a lot for the beautiful walk through Montmartre. We have passed an excellent afternoon with you. We will keep a nice memory of that moment thanks to you, your enriching commentary, your sense of humor,and the little extra efforts such as the photos taken. Antoine loved it.
Sylvie, tour of April 2018.
Superb walk, very different, away from the tourists around unusual corners of Montmartre as it used to be, completeness, without getting tired. I will follow your advice to sleep at the Sacre coeur even if I have to pray for one hour, that should be a beautifull experience. Thanks Robert.
Pascale of Rouan, tour of March 2018.
Thanks again for that beautiful walk in your company ! We much appreciated your knowledge and your humor !!!
Monique de Medeiros, tour of Febr 2018
A big thank you for this very friendly and original tour. Robert is very likable according to our entire group. He also contributes greatly to the charm of this walk.
Helene, Tour of Jan. 2018
We braved the cold because we appreciated this tour stuffed with cultural, artistic historic, funny and unusual information !
Bravo ! Tour to be recommended.
Marie-Laure and Laurent, Tour of
Dec. 2017.
We have passed a superb moment, very enjoyable during
out visit of Montmartre. You are an excellent guide and especially
friendly, like many Americans (we have had a chance to meet many
during our trips.) All the best,
Jean-Rene, tour of Nov 2017
Robert gave us a very nice tour through Montmartre, very lively, full of
interesting anecdotes, we have passed a fascinating afternoon ! Thank
you very much.
Françoise and Alice, tour of Oct. 2017
"Thanks very much Robert for this beautiful visit of Montmartre"
Comment of Sonia, June 9th
Thanks for this wonderful walk through Montmartre. We have had an pleasant time.
(Comment of Jean-Marc, March 14 )
Again,thank you so much for the tour, you taught us many things about this part of Paris and with your American accent, it made it even better... I have really enjoyed myself... and thanks for your care while I had to get around with my walking stick
Comment from Alice,April 19.
Thank you very much for the souvenir photos. Thank you also for the discoveries and different views of this area.All of it done with more friendliness and spontaneity than what is usual with other guided tours. My Parents and my daughters have retold the story to their father... I plan to come back with my husband asap. Bravo, and again, Thank you.
Comments from Nathalie, April 15.
Thanks Robert for this beautiful walk through Montmartre under the sun.
Comments from Danielle and Didier, June 19.
Robert is a very warm humble person with excellent knowledge, articulation. Thank you. We enjoyed and learnt a lot because of you!
Comment from Josh and family from India, 1 May