Montmartre ...

The Montmartre Hill is very famous for the Sacré-coeur Basilica and its fantastic panoramic view over Paris.
But it is also a gastronomical and cultural area with an authentic charm :
Strewn with staircases and charming lamps, Montmartre is a meeting place for lovers of every era.
Discover with this website a practical guide for wandering on the Montmartre hill, to discover good addresses for restaurants, theaters and cabarets.
Forget the well-trodden path and open the door to another Montmartre, the last village of Paris, with its beautiful streets full of history, charm and happiness !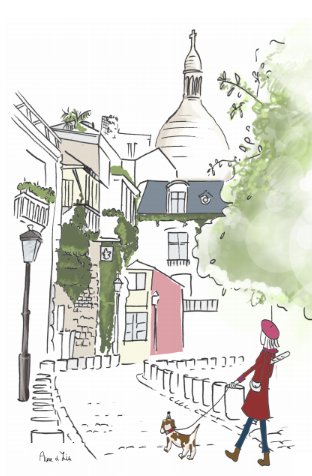 Montmartre tour with a local
Discover our wonderful Montmartre walking tours with localers !

French version